9/1/02 9:10am PST
Well only 30 minutes until boarding time as well as 3 hours that we've been waiting. I got a tall carmel maccachito from Starbucks that was $3.50!! David and I got something to eat from Mc Donalds. It's finally happening!!! We're going to be in France in less than 24 hours! Our first stop is in Philly where we have a 1 1/2 hour layover. We're taking that opportunity to see Ken, Michelle and their kids. Well, what else to say except Bon Voyagé!
9/3/02 11:30pm French Time
Today we went on a Paris tour which began on a bus. We got the front row seats so we could see everything great! We saw so much stuff. I can't remember the names of everywhere, but very beautiful. Tour tour then transfered to a boat on the Seine River. So amazing. We saw the Nôtre Dame, a 400 year old bridge, a 1000 year old building and another building where Queen Marie Antoinette was held and so much more of the beautiful old Paris. We then went on the Eiffel Tower. Today was so great! We ate dinner at Celine's house and then we took the metro home.
Paris Tour #1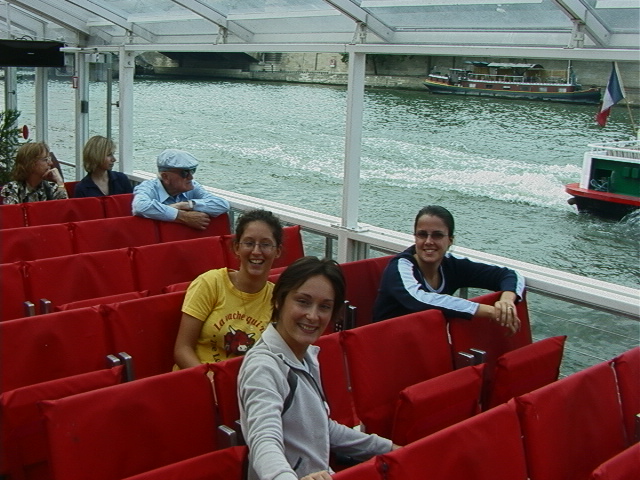 A tour I recommend